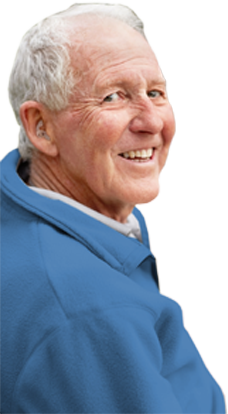 The
Crescent C-Shell PSAP --
Stays in place when active/exercising
Unique patented design provides a comfortable fit
One size fits all
Easy to use
Flexible, powerful digital amplifier
Advanced feedback (whistle) suppression
Easy to handle when placing in ear or removing
4 volume settings-activated by push button
Use as either open fit or closed with included tips
Available in clear, beige and black
High quality sound using latest
state of the art digital technology.
Unique patented design provides a
comfortable fit!

Our
Crescent Personal Sound Amplifier
or PSAP is intended to amplify
environmental sounds for non-hearing impaired consumers.
Examples of situations in which PSAP's typically are used include
hunting (listening for prey), bird watching, listening to lectures with a
distant speaker, and listening to soft sounds that would be difficult for
normal hearing individuals to hear (e.g., distant conversations, performances).
Amplification is preset and is controlled by the wearer tapping
the push button.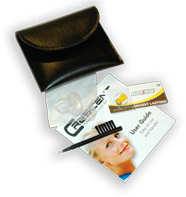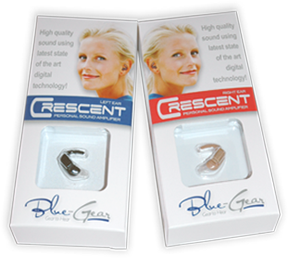 Powerful features at an economical cost!